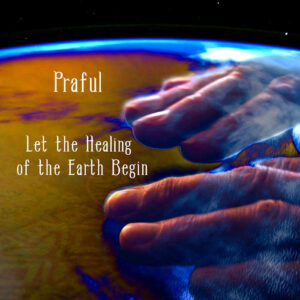 HEALING is what we all need and as we re-enter the world we can hold  each others hand and move towards peace. While listening, watching this beautiful collaboration by Praful, my light of faith and hope were lit. So I too can do my part to contribute to the peace and happiness on this earth.  
Praful is a master sound healer, multi-instrumentalist, singer, composer & producer. He amalgamates Shamanic power, Heart medicine, Indian sweetness, Mantra ecstasy, Jazz virtuosity, World rhythms and Meditative depth into his own unique blend of Sacred World Fusion.
While deprived of playing Live music or even getting together with other musicians, Praful got the idea to invite many of his music colleagues into a collaboration-project via internet. So this is what was birthed.
Let the Healing of the Earth Begin is a healing song, based on the words of an ancient prayer of the Whirling Dervishes.